Download Free Flash Resources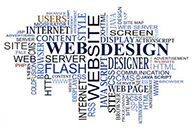 There are a lot of Flash components, add-ons, and tutorials offered on the web at no cost. They can make web design faster and easier for you and they can also inspire you. I have just begun collecting and offering some of them on my site. I will add more as time allows.
Download Marquee
A simple text ticker by Cool Focus.
Download QuickBar
A single-level horizontal button bar containing any number of reactive text links by Cool Focus.
Download SimpleClock
A simple clock applet by Cool Focus that offers many formatting options.


Download QuickMenu
Download QuickMenu - A single-level vertical Flash menu by Cool Focus.


Download Aquatics
A life simulation Flash animation which simulates aquatic creatures' behavior.


Download 3DFS
A 3D engine written in AS2 (ActionScript 2) compatible with Flash Player 7.0 and higher.


Download Levy3
Animated amoeba characters generated purely from actionscript. Bit dodgy with the coding. Elaborates on work started in processing. Kind of looks like bart simpson.


Download n3d_f
Fly a plane.....cool, then download the source file. mouse is camera position, click is zoom, arrow key controls plane. Space key generates particle.


Download pswarmdraw
Particle Swarm.....very nice. But watch what happens when you click. You will want to download the .fla.


Download Thank You
Thank you application. Move the mouse around and when you are ready click. Too Cool! (Animations by CoffeeTree)


Download Spin
This is a little app that uses arrays to record the position of the mouse while it is being held down, when you release it will redraw the line. (Animations by CoffeeTree)


CONTROLS
Up/Down Arrows = Switch between drawing modes
Space = Clear board



Download Walker
Basic walker, random directions and colors, interactive to save idle CPU use and give you something to play with. Move your mouse around to start. Totally awesome and beautiful. (Animations by CoffeeTree)


Download Water
Ocean ripple based on mouse movement. Download the source code. (Animations by CoffeeTree)
Click here for other great sites that offer Flash resources. Most of these resources are free and others are at very little cost. I will add more resources as time allows.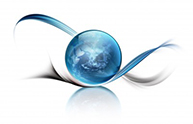 InDesign

Illustrator

Drupal

PHP

Dreamwe

aver

Flash

WordPress

Photoshop